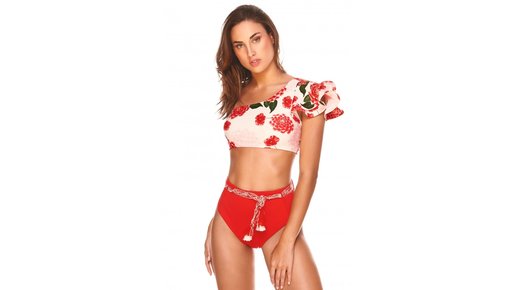 Swimwear
Magic Hands Boutique specializes in designer swimwear for women. Women bathing suits are figure flattering, luxurious, unique, fashionable, and cutting edge. We offer luxury bathing suits for trendy women.
Get these exclusive designer bikinis before anyone else here at Magic Hands Boutique. Get early access to some exclusive brands that make some of the world's most unique bikinis at a price you can't beat!
Keep your beach game strong and up your style with our wide range of women's fashion swimwear! Whether you want to experience the beach life and plunge into the ocean or chill poolside, we've got some figure flattering swimwear for you. Browse among glamorous swimsuits and exotic bikinis 
What you choose to wear to the beach is personal. Many feel that you bikini or monokini choice reflects your personality, whereas others feel as though it shows off your fashion choice. Why can't it be both? Find a gorgeous style that is going to really change the way you look at fashion forever with all of the options here with Magic Hands Boutique. There are a lot of options out there waiting for you to explore and enjoy.